HO.PRO.ME
Submitted by

CruzdelSur

on Fri, 02/10/2017 - 18:20
Did anyone match funds for this fundraiser?:
Event Date:
Sunday, December 18, 2016
Photographs: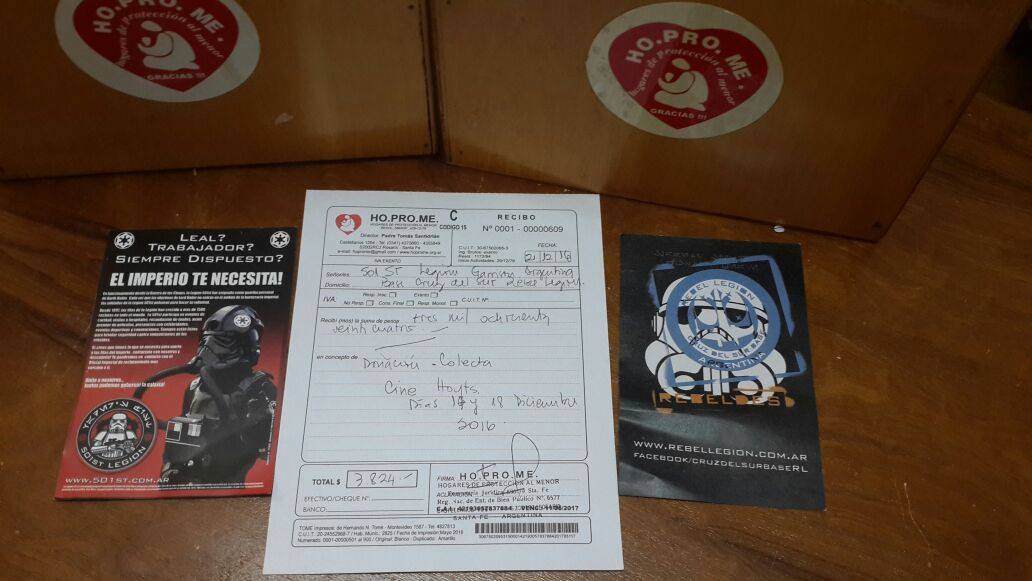 How long did the event last?:
How many members participated in this event?:
Event Description:
Rogue One event (december 17th and 18th): Public appearance with costumes at the Hoyts Cinema - location: Rosario City, Santa Fe (Argentina).
What other groups participated in this charity event?:
Charity Description:
HO.PRO.ME (Child Protection Homes)