PanCan Purple Stride Virtual Walk Sacramento
Submitted by

Endor

on Sun, 12/06/2020 - 22:04
Did anyone match funds for this fundraiser?:
Event Date:
Saturday, November 14, 2020
Photographs: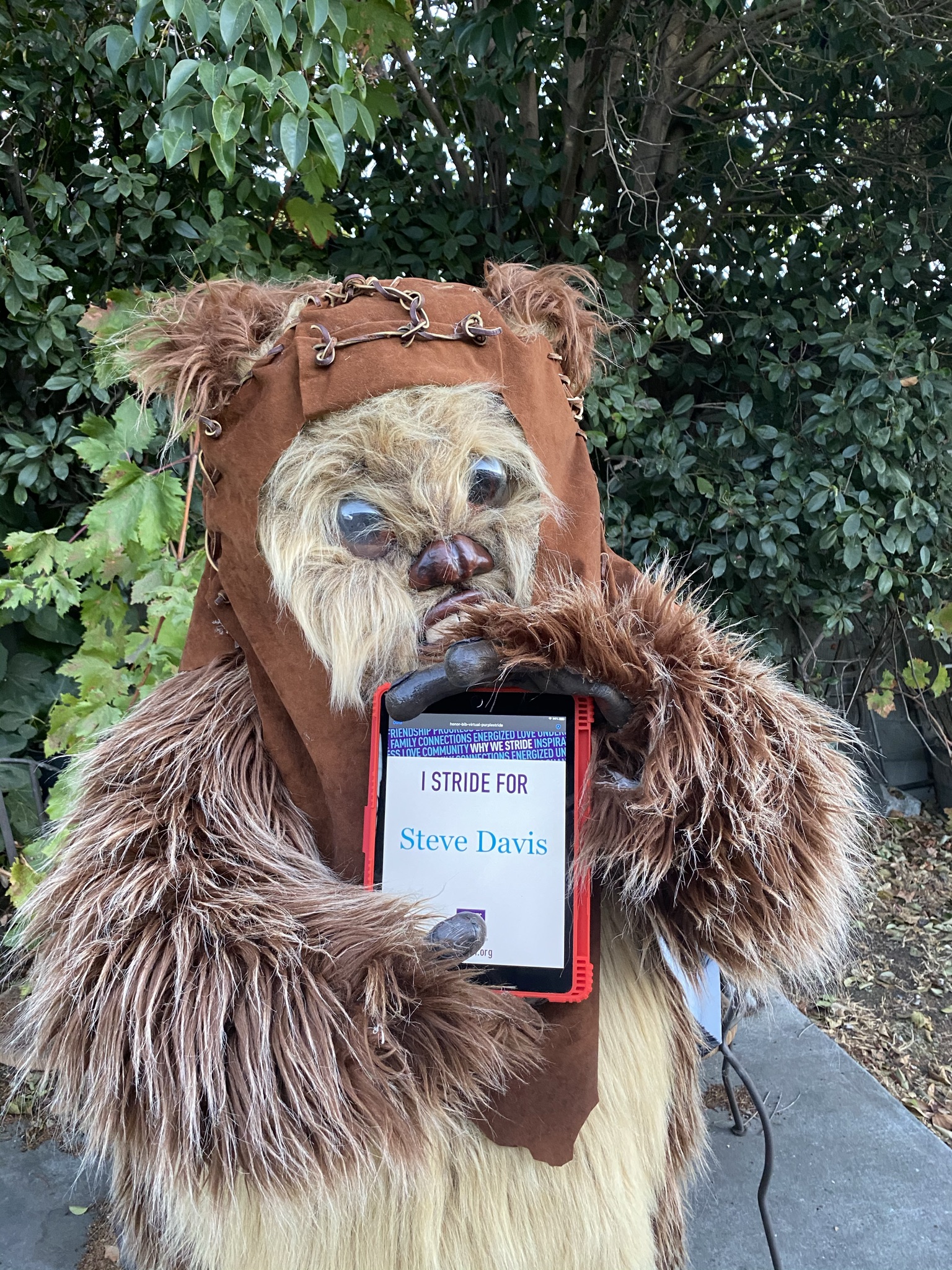 How long did the event last?:
How many members participated in this event?:
Event Description:
Members of Rebel Legion Endor Base fundraised for the virtual PanCan Purple Stride Virtual Walk Sacramento, in lieu of our usual in-person appearance. Members also participated in social media for the event, including filming short videos about why the cause is personal to us, and photos in costume while holding hashtag signs and posting on social media. Endor was featured in the opening ceremonies online!
Other Relevant Information:
Endor actually raised $1,832, but $626 was previously accounted for in our charity auction.
Charity Description:
Pancreatic Cancer Action Network