Relay for Life Santa Clara
Submitted by

Endor

on Sun, 12/06/2020 - 22:09
Did anyone match funds for this fundraiser?:
Event Date:
Saturday, October 10, 2020
Photographs: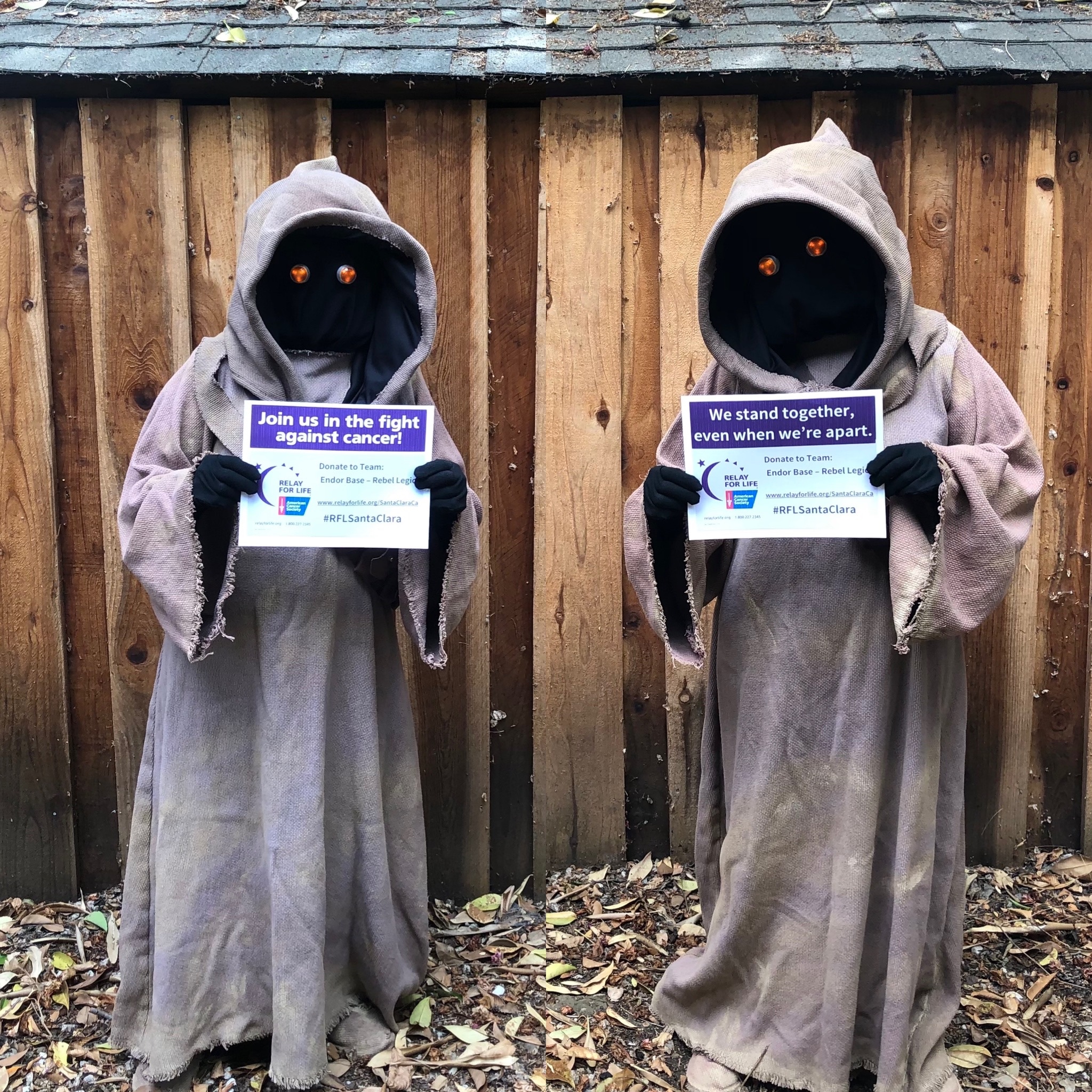 How long did the event last?:
How many members participated in this event?:
Event Description:
Members of Endor Base were planning to participate in a drive-through event and coordinating with the organizers. When that was canceled, continued to fundraise for the Base team, and participated in a social media campaign for the ACS.